Pug Activities Can Keep You Quite Busy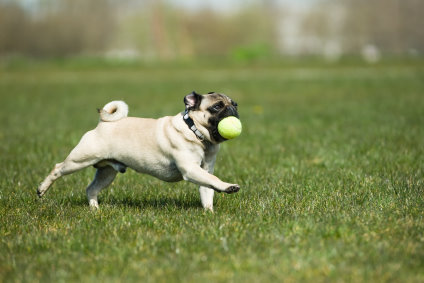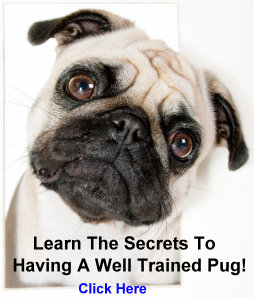 Pug activities are almost endless for you as an owner. There's almost no limit to what you can do with your little friend. Pugs, of course, are cute, make wonderful companions, enjoy the company of their owners and love being the center of attention all the time. But you should keep in mind that they are a special breed of dog and a pure bred Pug can have a whole other world of activity if that is what you choose. Dog shows are a big business and Pugs are getting a nice reputation of being noble competitors. This section will give you a brief view of what's available for you and your Pug beyond nice walks in the park.
While no one would ever confuse a Pug as being one of the hunting or herding breeds, there are certain physical activities that they are quite good at and take great joy in participating in. As a pure bred dog, Pugs compete very nicely in shows and while this can be quite expensive and time consuming it can also be a source of tremendous satisfaction.
Dog shows actually serve quite a useful function in determining the desired traits in a breed. These guidelines will be what breeders use to determine the "Perfect Pug". The American Kennel Club sets these standards in the United States. Pugs who come closest to the standard for the breed earn points in the show in the process of awarding a national title. Dog Shows are referred to as conformation events and serve as a stage for owners and breeders to show their dogs to see how they measure up in their build and temperament.
There are dog shows that serve as practice shows or match shows that are designed for the dogs and owners who are new to the process. In these shows dogs are matched against each other by breed and ribbons are given out to the best contestants. There are no points awarded. The point show is a step above this and points are awarded that can eventually earn a dog a championship.
Dogs compete against each within their own class. They are also separated by gender with the male being referred to as a dog and the female as a bitch. Of course there is nothing derogatory about this terminology. This is the custom and has been practiced for many, many years. In events sponsored by the American Kennel Club, the Pug breed is also divided into two color varieties: black and fawn. The Pug who most closely conforms to the breed standards earns the title of Best of Breed.
Breeds are part of groups and the American Kennel Club has designated seven different dog groups. The Pug is part of the Toy group. In fact, the Pug is the largest breed in that group. The other six groups are Herding, Hound, Non-Sporting, Sporting, Terrier and Working. All the Best of Breed winners compete to become the first place winner in the group and become known as Group First. So the Pug would be competing against 20 other breeds within the Toy Group such as the Chihuahua, Pekingese and the Yorkshire Terrier. All the Group winners compete for the highly coveted title of Best in Show.
The American Kennel Club is the governing body in the world of U.S. dogs. The organization sets the standard for the breed and officially recognized the Pug breed in 1885 although there are records that show that the Pug competed in shows before that. Separate from dog shows, the American Kennel Club offers the certification of Canine Good Citizen that you may want to consider pursuing for your Pug. This is a formal program that tests your dog for good manners!
Even if your pure bred Pug does not qualify as a Show Pug , there are many other Pug activities to enjoy with your furry little friend including sports, formal obedience programs and, believe it or not, even dancing! Yes, Pug activities can include dancing - also known as Freestyle. Who knows what else will be created in the world of Pug activities. If you have something unique Pug activities let us know! We'd love to hear about what's new in the world of Pugs. After all, they're awfully cute!