Pug Personality Traits – Is This Type of Dog for You?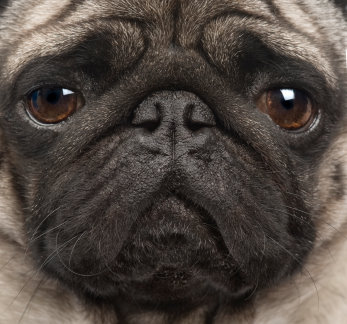 We think that Pugs are among the cutest breeds on earth. However, there are definite Pug Personality Traits that you should be aware. Once you know about these characteristics you'll be in a better position to understand whether or not this type of dog is for you.
The best thing to do is to magnify each of the negatives and make an honest assessment of whether this trait will bother you or not. It's also important to understand whether the trait is a behavior that can controlled or a characteristic of the breed that is present in Pugs and will be a part of both of your lives going forward.
For example, if you are a very neat person who can't stand a messy house it is probably wise to consider whether the amount of shedding that your little friend will do will bother you. Although this isn't really part of the dog's personality, the fact is that they shed. They shed a lot. You should know that going in and make a serious attempt to determine whether or not that will bother you in the future. We think that shedding is a small price to pay for the amount of love and companionship a Pug brings into your life. But we also don't mind running the vacuum cleaner quite often although our little Pug isn't too fond of the contraption.
On the other hand, barking is one of the more common Pug personality traits. Not every Pug is a constant barker and it is behavior that can be controlled with some effort. You should understand that it takes a lot of effort and patience and if the Pug thinks he or you are in danger – the chances are he will forget about his training and bark until the danger has disappeared. For many, that is an admirable trait.
There is no dog breed that is perfect for everyone. We'll try to review the prominent traits for the average Pug and make some observations on who might find a Pug to be an enjoyable companion and who might find this little guy more trouble than they're worth. Keep in mind that the decision is yours and you can choose to ignore our advice completely. After all, when you fall in love with a Pug it can be forever. They're awfully cute!
The Pug Personality traits that come to mind first are companionship and loyalty. This dog was made to be by their owner's side. And while this sounds nice, Pugs are known to take this to the extreme. Just be prepared. They will follow you around constantly and want your attention all of the time. Why? Who knows? It's just the way they are. They are willing to give you all of their attention so they probably figure why wouldn't you be willing to do the same for them? So the key in understanding this so that there is a happy pairing between Pug and owner is to realize all the implications of this trait.
If you're not home a lot, a Pug may not be a great choice for a dog. It really isn't fair to them. They thrive on companionship. They'll whimper when you leave and go crazy when you get home. If you're lonely, you probably can't do better than a Pug for a friend. They'll be with you day and night and they will be your biggest fan. If you're looking for love, affection, loyalty and CONSTANT companionship then consider one of these little dogs. Who said you can't buy friendship? You come pretty close when you buy a Pug! It is one of the most endearing Pug personality traits. And we know of almost nothing else that will brighten up someone's life like a Pug. Do you know someone who lives alone and might benefit from a cute, friendly and loyal companion? Consider a Pug because, in our opinion they are a perfect Therapy Dog for certain conditions. We are not experts in this field by any means and we strongly suggest you seek out professional advice but for conditions that would benefit from social stimulation like dementia, depression and even Attention Deficit Syndrome, you may want to consider one these adorable little dogs as a possibility. We happen to think that the Pug personality traits are a perfect fit for helping people in this kind of situation. And we can think of no dog that would be happier providing this service. The Pug is a wonderful dog and companion.
Is A Pug For You?
Although we think everyone should have a Pug in their life, it may not make sense for everyone. There are some things to keep in mind. We can point out some of the things we've learned but, in the end, only you can be the judge of whether or not these adorable little dogs are right for you.
Pug Personality Traits - Are Pugs and Children A Good Mix? Pugs and children get along great and it is not uncommon for a child to fall in love with a Pug who is owned by somebody else. Not surprisingly, many of them end up with a Pug in their house at some point in their life. Sadly, Pug ownership is not for every child, so if you know of a boy or girl who longs for a Pug and can't have one, consider a toy Pug. Another common question is whether a Pug trains easily. Although Pugs have been known to be a little stubborn, they are very intelligent and love to please their owner. That can be a perfect combination if you know what to do. To help you out, here is a free Pug Training Mini Course that we think you'll find very beneficial.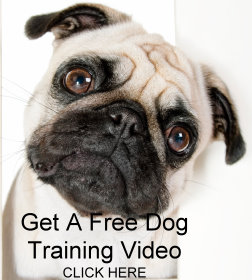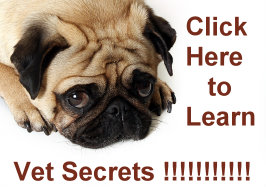 Custom Search